Surgeon Mustafa Eren started to accept patients in his clinic.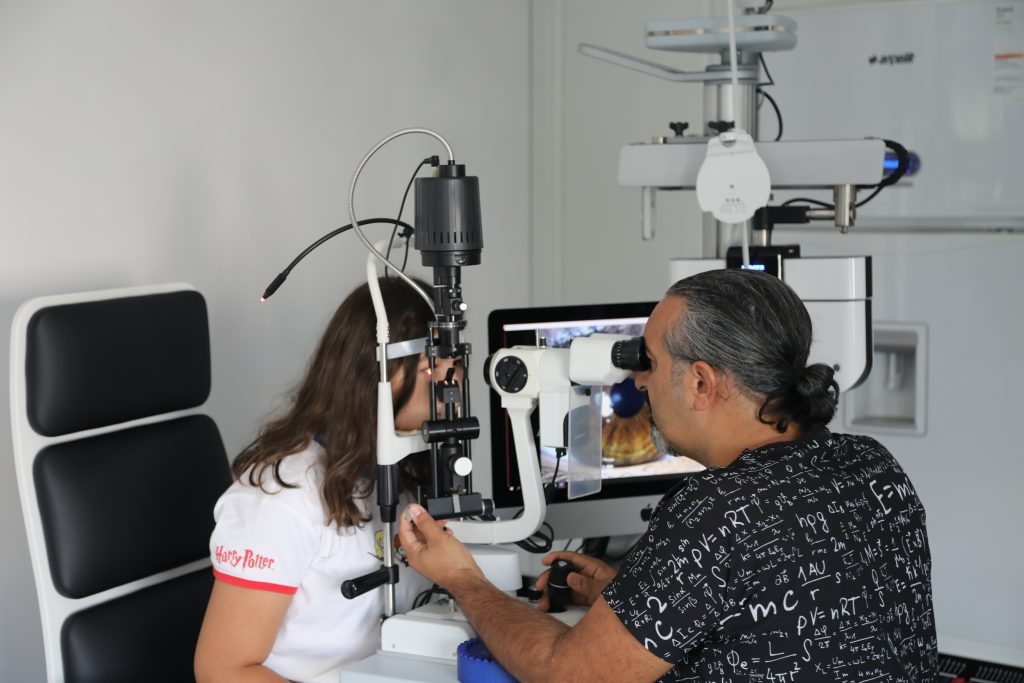 After his professional eye health studies at Marmaris State Hospital, Surgeon Mustafa Eren started accepting patients in his clinic, which he set up under his own name. In this way, both the people of Marmaris, locals, and foreign tourists will be able to have an eye examination. In this clinic, several eye surgical interventions are performed, especially cataract surgery and eye esthetics. He has a military background and continued his studies at Aksaz Military Hospital. Then he left and started to provide eye examinations and surgeries at Marmaris State Hospital. Now he continues to serve the people of Marmaris by accepting patients in the eye clinic that he has founded.
It is followed with interest that Doctor Mustafa Eren, at the address of Çıldır Mahallesi, Seyfettin Kemal Elgin Bulvarı Mehmet Erden Apartmanı, No:32-12, has started accepting patients in the clinic and surgery center, which has all kinds of physical equipment. Your eye health is entrusted to our specialist doctor with patient service, a polyclinic center, a modern operating room, and modern medical devices. Operator Dr. Mustafa Eren stated that he founded a well-equipped clinic and practice focused on all kinds of eye health examinations. For that matter, he stated that the surgeries will also show a short-term recovery and will result in one hundred percent success. He also said that he will provide services with the most modern devices, focusing on eye examinations and eye health. In accordance with this purpose, he will take care of the patient in the best way possible. Surgeon Mustafa Eren said that "you should not ignore eye health, and you can directly get an appointment for any time you want from the Surgeon Mustafa Eren's clinic located in the center of Marmaris in case of potential problems. Immediate treatment for eye health problems is essential. It must be followed immediately and cannot be postponed. For this reason, if you want to demand the highest quality service for your own health and the health of your loved ones, you can always benefit from Mustafa Eren Eye Clinic.
If you are looking for Marmaris Eye Doctor, you can get an appointment with the clinic. You are offered the opportunity to get professional service on eye health. In our world, where an unlimited number of technological developments are experienced, you can also benefit from those technologies at the latest point where eye surgeries and eye examinations come.
For Marmaris Eye Test, you can get an appointment at +905356663384